A little bit of context
Haiti is a small island nation in the Caribbean and the least developed in the western hemisphere. In January of 2010 a 7.0 magnitude earthquake struck which killed over 300,000 people and displaced another 1.5 million. In addition, 3,978 schools were destroyed that left children roaming the streets instead.
Furthermore, last year Hurricane Matthew, a category 5 storm struck Haiti leaving 1.9 billion USD in damages. The death toll was over, 1000 due to the storm and the cholera outbreak that followed. Reports from the Education Sector as of October 21, 2016 tell us the number of schools affected by Hurricane Matthew has risen to 774.
Aid alone is not enough to rebuild rural communities in Haiti
When these disasters struck, the international community quickly assembled to bring relief to the people of Haiti. Despite the aid that they had received, it was not enough to fully restore their livelihoods. The aid that Haiti received could only fulfill short term needs of the people. As a result of this uneven aid distribution, many smaller communities such as Canaan that were heavily impacted by these disasters were not given the necessary resources to rebuild after the repeated devastations. Many small communities such as Canaan believe a school could be a long term solution to the impact of the earthquake.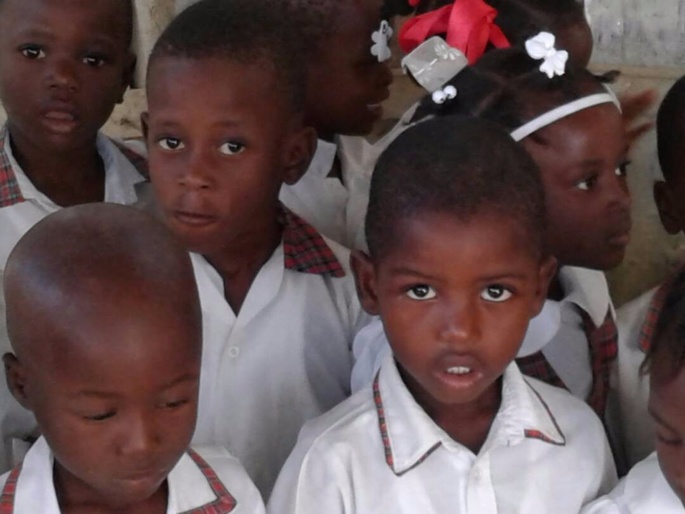 Students at Institution Classic
Education is the key to building communities and bringing life back to Haiti
At Educate and Feed Communities Foundation, we believe that education is integral in creating strong communities and provides potential for future development and self-sustainability. Not only does education open doors for the young minds, studies have shown that education leads to happier and healthier lives. Therefore, building schools are a top priority in establishing long term growth for Canaan and other towns which are still recovering from the 2010 earthquake and Hurricane Matthew. Canaan is a suburb of Croix-des-Bouquets and Thomazeau in the outskirts of Port-au-Prince, which was heavily impacted by hurricane Matthew. We are collaborating with local experts to address the needs of the community so we can get to the root cause of the issues they are facing. Right now we in the process of raising money to build a school for 240 students in Canaan. Our project will take an inclusive approach to involve local people from different communities.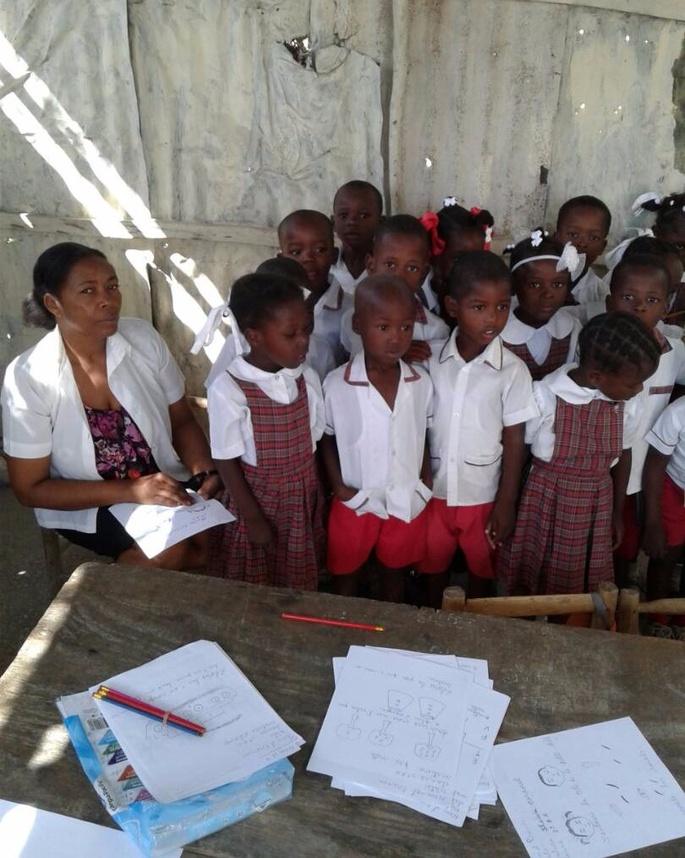 Children in their classroom at Institution Classic, in Canaan, Haiti.


What is in it for you?

The warm and fuzzy feeling from helping other people because you would be giving the underprivileged children of Canaan a chance to education and a sustainable future. Apart from that, personalized gift items, free event invites and as well as partnership opportunities are available depending on the donations. When you donate any amount, you will receive regular updates about our project, so you will recognize the impact of your contributions.
We are working closely with the local communities in Canaan, who are our partners in the organization. Therefore, whatever you donate will directly be put to use for the locals of Canaan. To know more about us please visit us on Facebook, Twitter, and Instagram. Thank you.
Twitter: https://twitter.com/Educateandfeed
Facebook: https://www.facebook.com/educateandfeed/
Instagram: https://www.instagram.com/educateandfeed/
Non-Profit BN#: 745857094RC0001